Be Grateful…(it isn't what I thought)
Shareen is a Reverend who deeply believes in the highest expression of myself and yourself and of Source (in all his and her forms).
Her Purpose? To shine her spiritual light and reflect yours, that you can SEE and KNOW Yourself as Spirit.
Last night in meditation I was hit with the words Be Grateful ringing between my ears.
Yes, I say hit, because it felt kinda like a 2×4 labeled "Pay attention!"
My first reaction was to be argumentative and defensive.
"Hey I'm a grateful person. I list my blessings. I tell people how much I appreciate them. I enjoy the things I've been given." Which was met with a big blob of silence. You know, the one that accompanies a single eye-brow raised.
Be Grateful was again what I heard.
This time I said, ok. And really started to look at where I was maybe withholding my gratitude and maybe even being down-right resentful. BIG SIGH.
As I looked, up rose the part of me that likes to point out when things aren't fair, and how hard it is, and about a billion other tiny pieces of frustration and pain joined in the chorus. I don't allow myself to wallow in victim energy. I understand that everything is occurring for me, through me, and by my agreement. Normally when I am tempted to fall into victim energy I find my center, ground, and tell it to go.  It has always worked.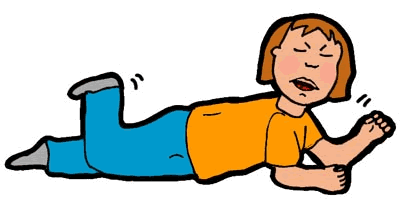 But…
I just encountered a billion tiny pieces of victim energy still within me, maybe it wasn't working quite as well as I thought.  I found it was much harder to be with that part of myself, to listen to her emotions (without falling into agreement, just listen) and to recognize that maybe, subconsciously, I was swimming in disappointment rather than gratitude. (Did I mention, BIG SIGH?)
Listening to my disappointments, being with the feeling, and owning them, was harder than I would have ever imagined it would be.
Be Grateful again was what I heard.
And again, my first reaction was to argue. But I'm disappointed, how can I be grateful?  Yet, I feel my life is really good, so Why am I also so disappointed? What is going on?
I looked down and a word jumped off the back of a book at me. "Perfectionist"
"I looked down and a word jumped off the back of a book at me. "Perfectionist""
-Rev Shareen
I was guided, invited, to look at each disappointment again. This time see it not a failure, or not working out, but to look at the moment and find what it had given me.
I was invited to shift my perception, and choose to be grateful for that frustration and disappointment. I was invited to notice what it was wrapped around.
Honestly, I am still going through the process, and it is challenging.  But it is also very freeing.
I can scoop up those billions of shards of disappointment, and come to forgiveness for myself, others, and situations for not being  a 'perfect' version of what I had imagined or asked for. I could clear away the filters and  see them for the gift they were, hold what they gave me with gratitude,  and let them go with a benediction.
It's YOUR Shift! Own it.   Each workshop is 2.5 hours in length and is complete in itself. The workshops are offered in series and are designed to build upon one another. (Details on each below) Attend in person at the healing sanctuary in Roseburg, OR or online...
read more
A Free Gift…
Choose the gift that speaks to you from the 3 below!
Healing Sanctuary Guided Meditation – Releasing Pain
This guided meditation helps you find hidden pain within your aura and release it. It is also an invitation to go deeper into healing yourself through energy work, including remote or hands-on healing.
Card Reading Video Reflections: Letting Go and Trusting
This card reading is the "Hello" you need today to help you through a situation, or just to answer your questions about what a card reading is.
Card Reading Video Reflections: Tug of War?
Energies push and pull and may feel overwhelming, or they may be pushing and pulling you toward balance. In this video, you'll identify the tug of war your energy can play within yourself.
Please note I am a trained clairvoyant and spiritual counselor. I do not dispense legal, financial, or medical advice; nor is any information you receive intended to be legal, financial or medical advice. If the topics you wish to inquire about generally require the services of a lawyer, accountant, financial advisor, medical practitioner, or otherwise licensed professional, it is suggested that you do contract those services as you normally would.
Business hours:
Sunday Closed
Monday 9:00 am–12:30pm
Tuesday 9:00 am–12:30pm
Wednesday 9:00 am–12:30pm
Thursday 9:00 am–12:30pm
Friday 9:00 am–12:30pm
Saturday Closed